Ipe Fencing
Ipe fencing boards will vary in width depending on your project requirements. However, most fences are 6ft-8ft tall and are spaced 6ft-8ft apart from post to post. It is also common (but not necessary) to leave space in between the boards to create space for airflow.
Ipe is used for exotic design looks in fencing. As a natural wood, it is easily modified and can be used in many ways, such as vertically and horizontally.
The only limitation of what you can do with this beautiful exotic fence wood is your imagination. We see new trends all the time with Ipe, see what you can create today!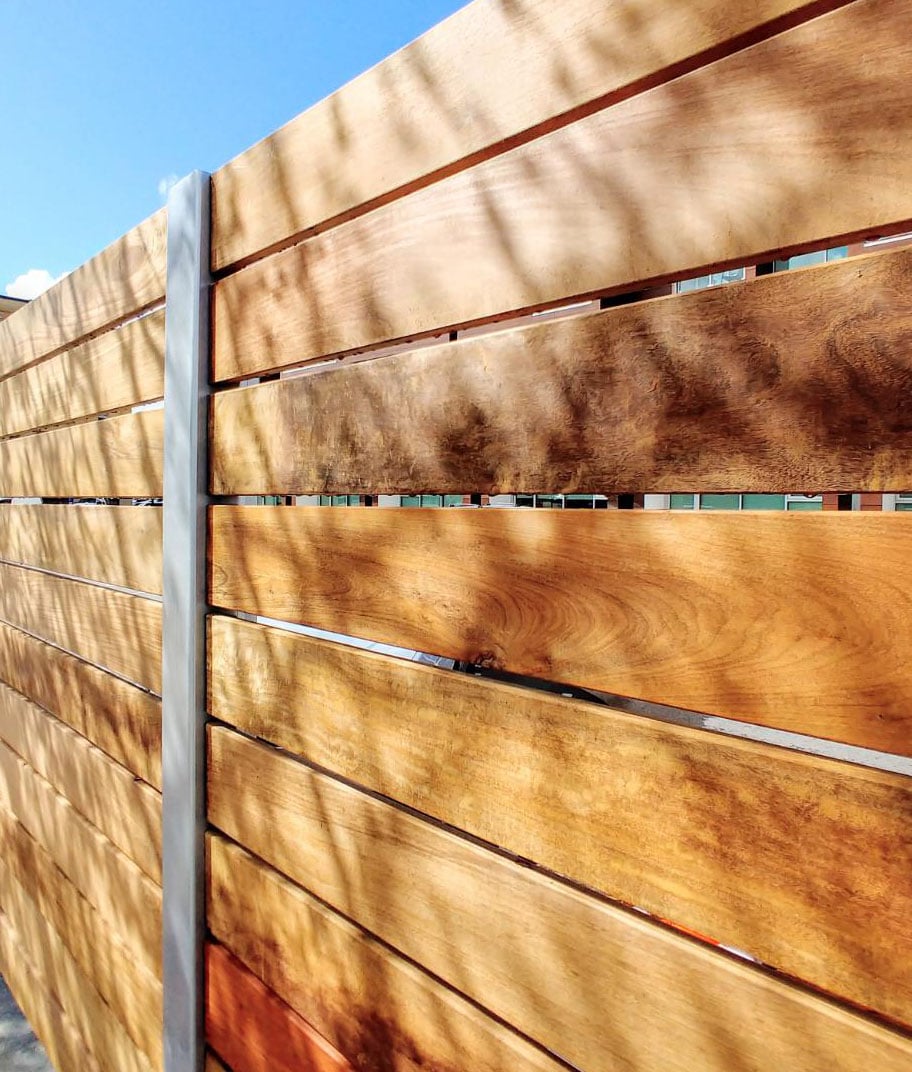 Highest Quality Fencing
Buy with confidence. Ipe fencing is the gold standard of hardwoods. There is no other wood better for fencing than Ipe. When you build a fence our of our Ipe, rest assured you are using the best wood material money can buy. Find out more on our Ipe wood facts page.