We strive to give our customer the most up to date Ipe pricing on all of our Ipe products. Don't be fooled by other companies cheap Ipe. The boards we ship are hand selected as being the highest quality First European Quality (known as F.E.Q.). We have traveled to Central and South America to work directly with the mills. This is how we are able to offer our lowest price guarantee.  We are completely committed to the success of our customers. We thank you for visiting our site and encourage you to call us or just send us your project requirements so we may customize a quote for you. No matter if you are looking for a price for Ipe decking, siding or fencing you have come to the right place.
Shipping Available Anywhere on Planet Earth! Including, Your Job Site.
Random Board Lengths





1 x 10 Eased-Edge Ipe – Please Call

1 x 12 Eased-Edge Ipe – Please Call


5/4 x 4 One Side Pregrooved Ipe

– $3.46




5/4 x 6 One Side Pregrooved Ipe

– $5.76









1 x 4 Tongue & Groove Ipe

– $2.71

1 x 6 Tongue & Groove Ipe

– $4.01

5/4 x 4 Tongue & Groove Ipe

– $3.53

5/4 x 6 Tongue & Groove Ipe

– $6.05

3 x 6 Ipe

– $19.40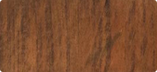 3 x 8 Ipe

– $22.64

6 x 6 Ipe

 – $47.65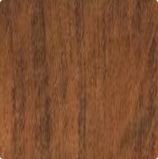 Ipe 5/4 x 6 Rainscreen Siding – $5.86


Ipe 1×6 Shiplap Siding – $4.33


Ipe 5/4 x 6 Shiplap Siding – $6.25

---
We can mill a standard board specifically for your needs. This includes shiplap siding, rainscreen siding or any milling you so choose. If you require a unique job we can have a profile created for you. Please visit our installation page for more information on the most effective ways to install Ipe.
---
How much does Ipe Cost?
Example: As an example of a 200-square foot 1×6 deck, you can expect to pay about $1550 from us including shipping or close to $2300 retail for the same thing,
Breakdown of Ipe Decking Price Example:
Currently, $7.75 per square foot which is the same as $3.55 a linear foot and this includes shipping.
$1547 total for the 200/SF or 436/LF of Ipe.
Shipping depends on the area and if it goes to a terminal, residential or business. But it is included in this estimate as a terminal pickup.
---