How much does Ipe cost?
Ipe is priced due to market demand and supply. At any given time it may vary. It also matters what quality of boards you buy. Ipe costs are usually around $2.00-$2.50/LF for 1×4 Standard boards. Today the cost of Ipe might be different than tomorrow, you really need to get a quote as the prices change by market demand and inventory. But you also have to understand if you comparing to other woods Ipe lasts over 70 years! So its not really fair to compare Ipe on a price per linear foot basis. To be more specific and try to answer that question Ipe costs start at about $2/linear foot for 1×4 and go up from there. That would mean that it would be about $6/square foot.
---
How do you pronounce "Ipe"?
Ipe is actually pronounced E-Pay. Use the sound clip below to hear how it is said.
---
Can Ipe be used around a fire?
Yes! Ipe has a Class A fire rating which is the same as steel or concrete. It is the perfect natural option around a fire.
---
Can I buy already weathered Ipe?
Ipe that is weathered may be available, contact us for details.
---
How can I treat my Ipe to get a weathered look?
If you want that look you do not treat it with anything other than end sealers and it will naturally turn grey. Not only that if you decided to, you can bring it back to a beautiful brown. Ipe can last over 75 years untreated.

---
 Why Choose Ipe?
In our opinion, it is the best wood all around.  Perfect mixture of most durable, lowest maintenance, best-looking wood mother nature makes. Withstands splintering or checking looks beautiful in its natural state or treated. Same fire rating as concrete and bugs don't like eating it! Also visit our what is ipe decking page if you have more questions.
---
Kiln Dried vs Air Dried
Ipe is most commonly used for outdoor applications. This is due to the durability and longevity of the material. Ipe is best used with an outdoor application when it is air dried or kiln dried. The moisture content of air-dried Ipe is usually around 18% this is perfect for outdoor application. It will keep the wood stable in heat, rain, wind and cold temperature swings and maximize the over 75 year life of this wood. When Ipe is kiln dried the moisture content is reduced to around 8-10%. Kiln dried usually costs a bit more. The thing is that Kiln can be used anywhere, but air dried is usually only used outdoors. However, if you desire kiln dried we usually can accommodate that also.
---
Ipe Vs Other Hardwoods:
IPE IS THE BEST WOOD. ESPECIALLY FOR OUTDOOR APPLICATION. HERE IS WHY. Click Here.
---
What color variations does Ipe have?
Ipe can vary greatly from batch to batch and board to board. We do our best to color match our orders. But remember the wood is natural. If you are treating the wood this will matter a bit less. Ipe color can vary like you see here. Here is an example of Ipe color variance.
Ipe Color Variance: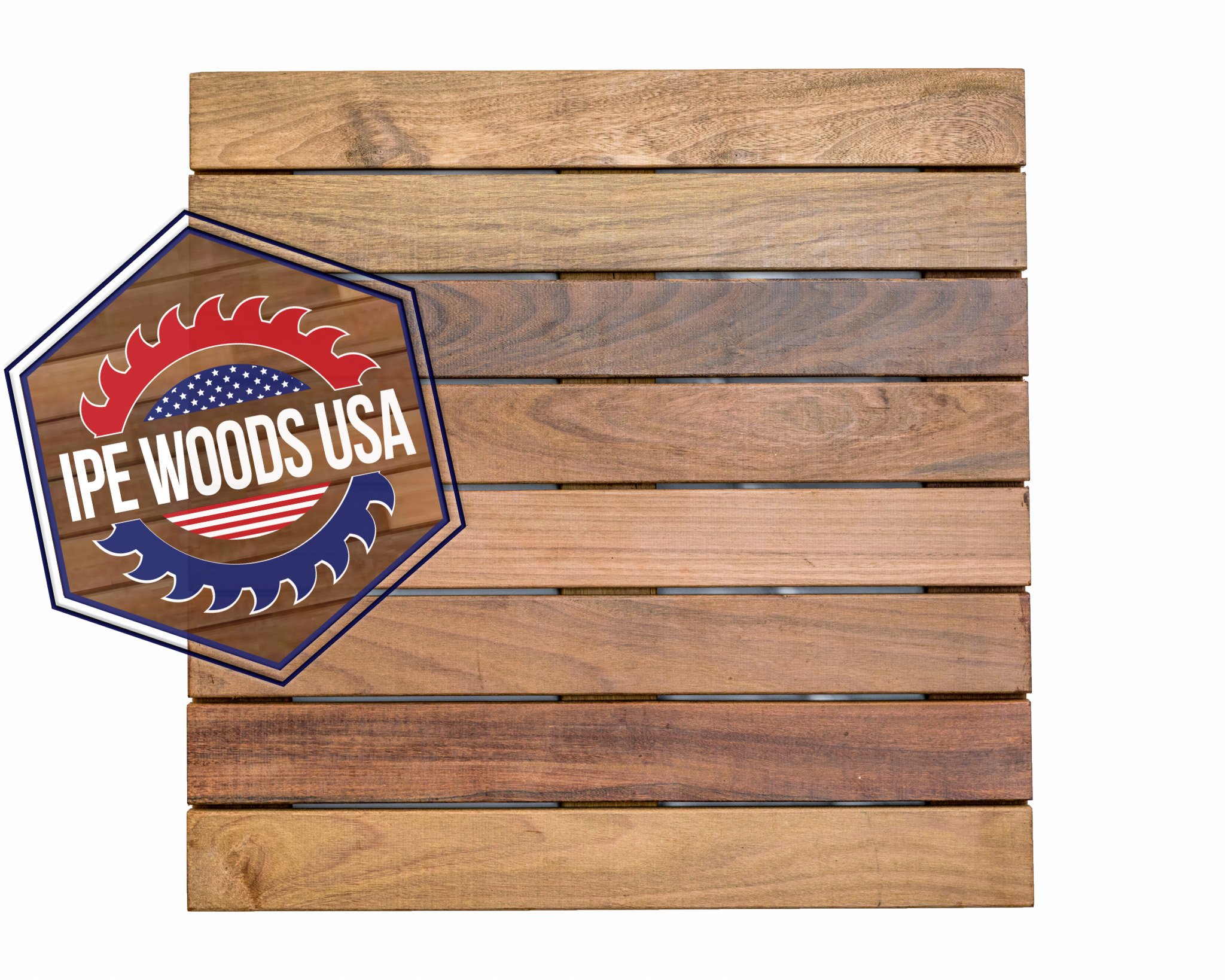 ---
How long does Ipe last?
Depending on exposure and treatment Ipe will probably last your lifetime. It is the longest lasting outdoor wood, it can last over 75 years.