We specialize in many types of hardwood lumber, Including Ipe! Our primary offering is Ipe simply because it is the best. We understand that not everyone wants Ipe, no matter its price or color. If you are looking for the best alternatives for your hardwood projects, we have marked in bold our recommendations below. You can check out the wood database for more information on the hardwoods available. We also offer all these custom milling services on all our hardwood.
Finding the right wood can be a challenge. You want the right color and traits for your projects. When it comes down to it, you have two options in hardwood lumbers, Domestic or Exotic. We sell over 100 species of hardwoods. So finding the right option for any project should be easy.
We also are now offering Teak, don't be fooled by farm-raised Teak as it is not the same. Our Teak is of the finest quality hardwoods in the world.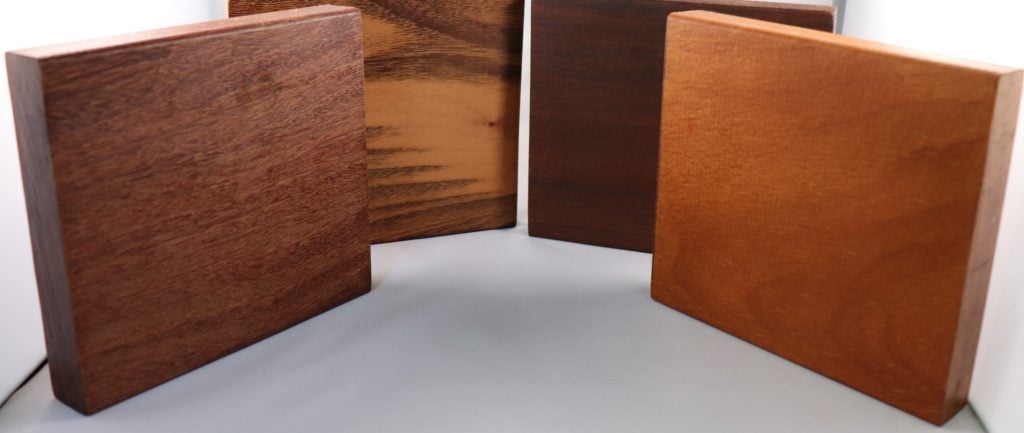 Hardwoods to Choose from:
Alder
Ash
Birch
Cherry
Cyprus
Gray High-Pressure Laminate
Hard Maple
Hickory
Meranti Plywood
Okume Plywood
Poplar
Red Oak
Southern Yellow Pine
White Birch
White High-Pressure Laminate
White Maple
White Oak
Choosing the right material for your project can be a challenge, and our experienced customer service agents are here to help you find the right material for your project. The most common things hardwood lumber uses are decking, siding, fencing, and flooring. We are always excited to be expanding our offerings and providing the highest quality hardwoods available.
We can help you find the right wood for your project.
Contact us for a quote today on any of these lumber options.