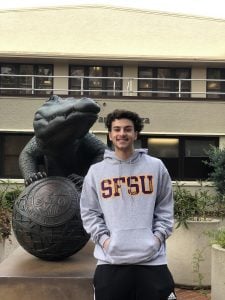 We had many applicants in 2019 for the Caitlan Wallace Memorial Scholarship. Upon review of all the applicants, Ipe Woods has selected Zayd Albowyha from San Francisco State University in California as the grand 2019 scholarship recipient of $1500.
In 2018 our recipient was from Arizona State University. Making this the second annual scholarship award. We also have increased every year the amount of the scholarship.
We are glad to be able and provide this scholarship with the purpose to increase awareness and help prevent even just one tragedy from impaired driving in memory of Caitlan.
Ipe Woods USA will be offering the scholarship again in 2020. This scholarship will again be increased. This information will be coming shortly.
Congratulations to Zayd!