Ipe Woods USA – Certified Lumber Dealers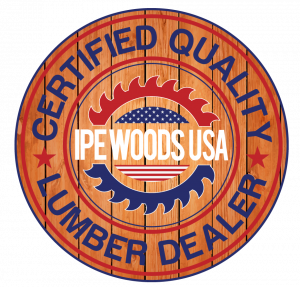 Is your purchase safe from poor quality wood? The building industry is full of companies trying to cut corners and save money.  For every piece of high-quality rated wood, there are 5 pieces of junk. We offer the lowest prices on the internet guaranteed and sometimes when companies cannot beat us fairly they will mix in low-quality boards or "shorts" to try and lower the price.  We never do this! We sell only the highest quality and at the lowest price. Don't risk a large purchase on a company because they are a few bucks cheaper. Buy from an Ipe Woods USA – Certified Lumber Dealer.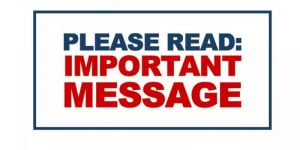 What do you need to know as a consumer and why you should buy from us:
There is a grading system to wood. It is not an arbitrary process like some would like you to believe. The higher grades have less knots and defects. You can look at a piece of wood and determine its grade. Just like a diamond.  The highest rating is FAS (Firsts and Seconds).
| | | | | | |
| --- | --- | --- | --- | --- | --- |
| Grade | Trade Name | Min. board width | Min. board length | Min. cutting size | Min. Area of clear cuttings required |
| Firsts and Seconds | FAS | 6″ | 8′ | 4″ x 5′ or 3″ x 7′ | 83-1/3% |
| FAS One Face | F1F | 6″ | 8′ | 4″ x 5′ or 3″ x 7′ | 83-1/3% |
| Select | SEL | 4″ | 6′ | 4″ x 5′ or 3″ x 7′ | 83-1/3% |
| No. 1 Common | 1C | 3″ | 4′ | 4″ x 2′ or 3″ x 3′ | 66-2/3% |
| No. 2A Common | 2C | 3″ | 4′ | 3″ x 2′ | 50% |
| No. 2B Common | 3AC | 3″ | 4′ | 3″ x 2′ | 33-1/3% |
| No. 3A Common | 3BC | 3″ | 4′ | 1-1/2″ x 2′ | 25% |
Defects You Can Not See
The way wood is sawn affects its quality. In order to produce fewer waste methods of sawing are used that actually can make the boards more prone to chipping and warping. It is important to buy from a dealer that utilizes methods to saw boards in a way that is meant for the quality of the board and not the maximizing profits.
Installation of Ipe is not "Common"
Ipe cannot be installed like most other woods. If it is installed improperly it could reduce the life of the wood and or cause defects such as warping and structural issues. All Ipe Woods USA – Certified Lumber Dealers are informed as to the proper installation, but even more importantly have the ability to consult with our expert staff during installation as to the proper techniques and best ways to ensure your deck lasts a lifetime.
Why should I buy from a Certified Lumber Dealer?
Certified Lumber Dealers are not required to buy all wood from us. However, we guarantee all of our wood to be quality unless specifically stated or asked for otherwise. When you are working with a Certified Lumber Dealer that buys from us you can rest easy knowing that the lumber you receive will be the highest quality available. We do not cut corners, we sell the wood that we would want ourselves when building.
Why do we not sell pressure treated lumber?
You can go down to the local chain store and get pressure-treated lumber. The process that produces pressure-treated lumber has chemicals that seal the wood in an attempt to protect it from insects, fungi, and decay. It is most typically made from pine. So the pressure-treated lumber is susceptible to many issues including warping, swelling, and even water retention. This may sound like a good option for outdoor use, but in our experience, it ends poorly.